1 September 2020
Ashby Fields Primary School ­­­­­­­­­­­­­­­­­­­­ Wimborne Place, Ashby Fields,
Daventry, Northants. NN11 0YP
Tel: 01327 310068 Headteacher: Mrs Jacqui Johnson
email: head@ashby.northants-ecl.gov.uk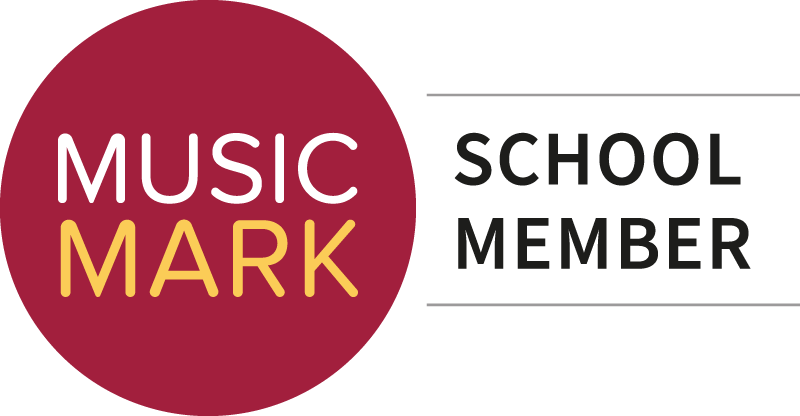 follow us on Twitter at ashbyfieldsdav
check out our website at www.ashbyfields.co.uk
August 2020
Dear Parents and Carers,
I hope you have all enjoyed the summer break. We are really looking forward to welcoming all the children to school next week and would like to confirm the arrangements in place. Please note that we may need to tweak measures, as we go along, to improve provision but we will give as much notice as possible if we need to do so.
Arrangements for September
I am delighted to confirm the school will reopen to all children in September. Safety measures will be in place to protect staff and children including hand sanitising and temperature checks upon entry to school, regular, thorough hand washing and children facing the front of the classroom. The children will remain in year group bubbles although siblings, as directed by government guidance, will be taught in their own year groups.
There will be staggered start and finish times to avoid cross contamination and breaks and lunchtimes will also be staggered.
Car Park
The car park will not be open for drop off other than to those displaying a disability badge or have special permission from our Deputy Head and Inclusion Lead Gemma Harvey. All children must be escorted to their classroom door so the drop off bay will not be available. I appreciate this is going to cause challenges for some parents, but your support will be greatly appreciated.
| | | | |
| --- | --- | --- | --- |
| Year group | Start time | Gate entry and exit point | Collection time |
| Y6 | 8.45 | Orchards gate | 3.15 |
| Y4 | 8.45 | Field gate | 3.15 |
| Y2 | 8.45 | Reception gate | 3.15 |
| Y5 | 9.00 | Orchards gate | 3.00 |
| Y3 | 9.00 | Field gate | 3.00 |
| Y1 | 9.00 | Reception gate | 3.00 |
| R | 9.15 | Reception gate | 2.45 |
Allowance will be made for parents with siblings in different year groups with the same drop off times, so if you are a minute or two late please don't worry
Parents and children should line up outside their child's allocated gate. Please arrive promptly but not too early as you may clash with other year groups. Please note, once the gate is closed, you will not be allowed entry. Parents will escort children to their classroom door where the child's temperature will be taken and it if is 38◦ + they will not be admitted.
Please note, parents with more than one child at the school, should drop the first child off and then exit via that gate and re-enter the grounds at the next appropriate gate – you should not wander round the playground.
Collection arrangements: Parents should line up at the allotted time, at the designated gate. The gate will be opened, and children will be lined up on site and released to you.
Snacks and lunches
Children can bring a snack as usual. We are hoping the fruit scheme for EYFS and KS1 will be back reinstated soon but until you are advised otherwise, please send your child in with a healthy snack such as fruit, vegetables. Cereal bars, crisps, chocolate or biscuits will not be permitted as snacks at break times. Until October half-term, cold lunches only, will be available to order from Dolce, via the Live Kitchen app or website. Reception and Years One and Two children continue to be entitled to a free packed lunch which must be ordered through Live Kitchen. If you have any problems with this, please contact the ladies in the office who will be happy to help you.
Water Bottles
Please send your child to school with a clearly named water bottle. These must contain plain water and not cordial or fruit juice.
Classroom environment and equipment
Staff are looking at the layout of the classroom ensuring all children are facing the front. Classrooms may look more formal than in previous years, but guidance says this is the best way to minimise transmissions of germs.
Children will be given their own equipment e.g. pens, pencils and rulers, in a wallet which will be kept in their drawer; there is no need for you to send them in with anything.
Assemblies will be held over zoom, allowing children to remain in their classrooms but share work and celebrations such as birthdays and achievements.
Assessments including Statutory Primary Assessments
From the first day in September, staff will be using their own observations and professional judgements alongside diagnostic ones recommended by the Trust to provide information on how to address any gaps in knowledge and/or skills in order to ensure the progression of each child.
Testing will go ahead in Summer 2021 including:
Year 1 phonics Screening

KS1 Assessments and tests

Year 4 Multiplication check

KS2 Assessments and tests
We will share more information on these in late winter/early Spring 2021.
New Reception Transition
Our new Reception children will join us on September 3rd and 4th for one alternate session each day. Parents will be informed as to which sessions their child will attend.
2 x ½ days Session 1 = 9:15-11:30am
Session 2 = 12:30-2:45pm
All Reception children will then be with us full time 9.15 – 2.45pm from Monday 7th September.
Orchards Wrap Around Care
Unfortunately, we are unable to open our breakfast club in September due to the government safety advice, however we are opening our after-school club until 5.00pm. Children will be placed in age appropriate bubbles (or with siblings) and the service will be provided within classrooms. Food provided will differ slightly in order to be served in the safest way possible.
Prices have been reduced accordingly, details and a booking form are available on the school website.
If you wish to book in to Orchards please email Orchard's Manager Debbie Haynes at dhaynes@ashbyfields.co.uk .
PE Kit
Children will be required to wear their PE kit to and from school on their allocated day. There will be no PE sessions on the first two days back. The class teachers will be uploading class newsletters onto the school website shortly and they will inform you of your child's allocated PE day.
Uniform
Children will be required to wear full uniform.
Rucksacks/bags
Please be aware if you are buying your child a school bag, we can only allow small ones into school as we do not have the space to store them in classrooms. Large bags then fall off the pegs and become a trip/fire hazard. The maximum height of your child's bag must be no more that 35cm.
Y6 Ambassadors
Year 6 children should arrive at school on Thursday wearing a polo top and if necessary, a maroon sweatshirt. They will be given their blue Ambassador top early that morning during a special zoom assembly.
Communication with teachers
Usually parents are able to use the home/school communication system to flag up concerns or share information. As covid restrictions will limit the contact teachers have with the books please email them directly with any information. Staffs email addresses are all available on the school website.
Poorly children
If your child is unwell and has a temperature, please do not give them Calpol and send them in to school. Keep them at home until the temperature r=has returned to normal.
Any concerns please do let me know.
Best wishes
Jacqui Johnson.
Jacqui Johnson

Headteacher

Ashby Fields

Primary School

01327 310068

head@ashby.northants-ecl.gov.uk
Posted by Jacqui